At IT Web Xpert we firmly believe that every website should have a blog, we are often asked 'does my website need a blog?
However it is good to be aware that solely relying on blogs will not help your website to grow and you will later find out that there isn't much traffic being generated and if there is it will not be consistent. There is much more to it than just blogging.
You will have to plan in advance and look at things such as strategies, marketing and branding which could be done by using social media. If you are interested in learning more about this click here.
In this post we will list the top 5 reasons why a blog is beneficial for your website and why it is essential to have one.
5. Its a great way to interact with potential clients.
These days, customers seek a more intimate relationship with the company they are dealing with, when you blog you can talk more directly to them in a less formal way than your main website. It also enables you to build trust and credibility within your industry. You can also make your blog interactive and enable customers to comment and leave reviews on your post which creates another communication method between you and your clients.
4. Its a fantastic marketing tool
Sometimes online, just telling your customers what you do or what you sell is not enough, this is where a blog comes in handy. It allows you to go into further detail on each product or service that you offer and give clients assurance as to the effectiveness of your products. Find out why.
Featuring your blog prominently on your website will catch the eye of potential clients and may well convert those who are just browsing through your site into new sales and new clients for your company.

3. It enables you to position yourself as an expert
Sharing your knowledge, experience and expertise relevant to your industry via well written quality blog content will show potential clients that you know what you are talking about and they are more likely to do business with you than go to a competitor as they see you as more of an expert in that field.
This will in turn drive more traffic to your website as when a user sees an interesting article that they like they will be more inclined to share that on their social networks and it is likely that they will have friends with a similar interest as well as business associates and indeed competitors that keep an eye on their network which in turn gets more free and targeted traffic to your website.
2. Enables you to tell your story
Why do you do what you do? why are you so passionate about your industry? having a blog on your website lets you share this over a series of articles and when you do your passion for your field will reflect on your visitors and they will be more inclined to do business with you. Telling your story is one of the best ways to connect with your potential clients, it means that they stop seeing you as a corporate website, as someone who is just trying to sell them something and they start seeing the human side of your company.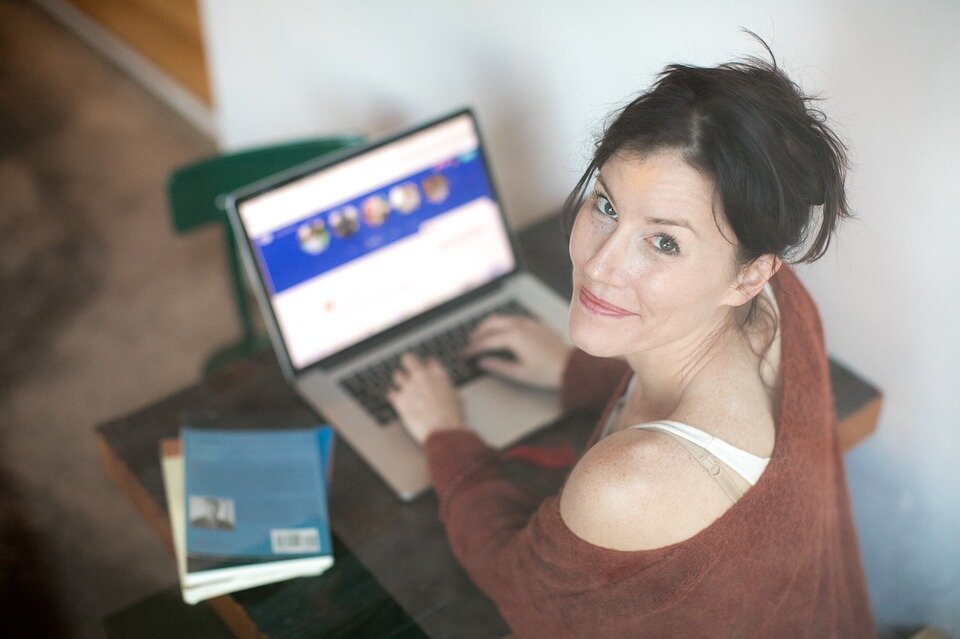 1. Its great for SEO!
The main reason to have a blog on your website is Search Engine Optimisation (SEO). Google loves to see quality, fresh and regularly updated content this is one of the best ways to ensure high rankings. It also makes it easier to get natural backlinks into your website as your blog visitors will be inclined to share your articles.
Google is also very contextual and it will pick up the context of all your website content so that they can serve relevant and new content to people in the search results. Corporate blogging.
It also opens you up to new keywords which in turn means more traffic coming to your site, when you use relevant keywords in your blog posts and indeed your blog titles this will enable you to be seen by Google for those keywords and they are likely to rank you for those keywords.
You can also use 'long tail keywords', these are more niche than a standard keyword and can be achieved by asking yourself the question 'what would people type in to find this post' every time you write a new post for your blog.
So there you go! there are the top 5 reasons you should have a blog on your website, at IT Web Xpert Digital Media we advise all our clients to have a blog on there website for the above reasons. IT Web Xpert provide low cost web design and have helped hundreds of small businesses get a fantastic website and online presence within their budget. Why not talk to a member of the team today? Click Here to contact us.